Art for All — Share the Love of Art!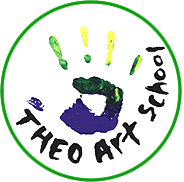 Theo Art School
Bismarck, North Dakota
701-222-6452
Individual Membership – Child: $15.00
(age 18 & younger)

Individual Membership – Adult: $20.00

Family Membership: $30.00
Besides receiving discounted rates on classes, our members are an important part of empowering children and adults and fostering their sense of self through artistic expression. Through art, students learn to view the world as a place filled with possibilities, a place where they can express their own vision. While members use and enjoy Theo's benefits, their reasons for becoming a member are more deeply significant: Theo Art School thrives because of its memberships, sponsorships, grants, and participants.
Join Now!
​
It's easy!
Follow payment instructions after submitting the form. Your membership is not registered until we receive payment.
​
Thank you!
Your membership support enables us to:
Keep studio classes affordable for many students of all ages and backgrounds. Typically, tuition does not cover the full cost of classes.

Provide studio art experiences for children and teenagers throughout the community.

Provide outreach after-school art classes at local schools.

Add to the cultural vitality and economic attractiveness of our region. Theo Art School's programming respects and preserves traditional arts and also encourages creative and innovative new approaches.

Thank you to the many individuals and families that help sustain Theo Art School through annual memberships!