Art for All — Share the Love of Art!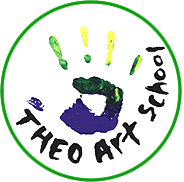 Theo Art School
Bismarck, North Dakota
701-222-6452
If you need to make a payment for a camp, class, or other event, you can make a payment here. You do not need to have a PayPal account to pay using PayPal. Complete the form and click on "Buy Now." On the resulting page, fill in the "Description" of what you are paying for and the "Item price" for the amount you are paying. Then either log into your PayPal account to pay OR click on "Don't have a PayPal account?" to pay with a credit card.