Art for All — Share the Love of Art!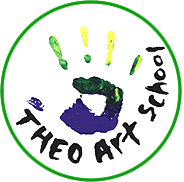 Theo Art School
Bismarck, North Dakota
701-222-6452
Monthly Theo Art Box Club
• THREE Projects in Each Box! • Ages 5 & Up
• Quality • Affordable • Fun • All supplies included!
​What it is:
The Monthly Theo Art Box Club is an easy and fun way to enjoy art on a regular basis!
When you become a member of this club for just $5.00, you are able to purchase One Art Box per month - The box includes THREE projects in 3 different mediums, all the art supplies you need, pictures for reference, and instructions!
​How it Works:
STEP 1: Anyone age 5 and up can become a member of the Monthly Theo Art Box Club for $5.00. The membership makes you eligible for purchasing a Monthly Theo Art Box Club.
​
STEP 2: Purchase a Monthly Theo Art Box for $20.00. You do not have to buy a box every month.
​
STEP 3: Pick up your box at Theo Art School and enjoy your projects! If you need extra supplies or extra projects in between the monthly boxes, it's just $3.00 per kit!